UNDERGROUND WEB WORLD
DESCRIPTION
Our objective is to encourage and support the creation of great art and music.
Art does not exist in a vacuum. It is a revelation of truth. Nature is truth. It is timeless. Thus, we see a connection between great art and nature.
Today, we live in a world that is committing suicide. We live under the rule of a political order that is destroying the biological foundations of life on our planet.
Can real art and music remain silent while a crime like this is taking place? There is only one answer to this question. No.
Can we rely on the leaders who have created today's global disaster and those who profit from it to change direction and set things right? There is only one answer to this question. No.
Thus, we must look to the world of the underground in today's world for inspiration. We must also look back in time to older cultures where nature was once respected.
We must look beyond established religious ideas that have set in motion today's global environmental crisis.
The world of the "underground" is a vast place. We certainly don't pretend to cover all of it. What we do cover is what we know, the world of metal and other subjects related to it.
This is why we have created Underground Web World. Our web site is here to inspire.
---
WE ARE INSPIRED BY ANCIENT PROPHETS OF THE PAST
WHEN NATURE WAS RESPECTED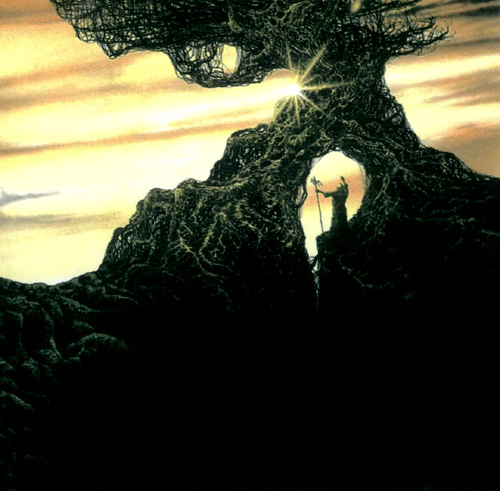 ---
WE SEEK TO INSPIRE PROPHETS IN OUR TIME
WHO WILL BE FEARED FOR THE TRUTHS THEY SHALL TELL
---
More details about our mission to musicians and artists can be found here.
More details about our staff can be found here.
---
This site is a project of the World Future Fund, a nonpartisan research foundation.
Our primary concerns are protecting our planet's environment and animal rights, educating people about different global cultures and helping artists to fulfill their potential.
More details about us can be found on our web site www.worldfuturefund.org.