BECOMING A PROPHETIC VOICE
USING MODERN TECHNOLOGY TO CARRY OUT
AN ANCIENT RESPONSIBILITY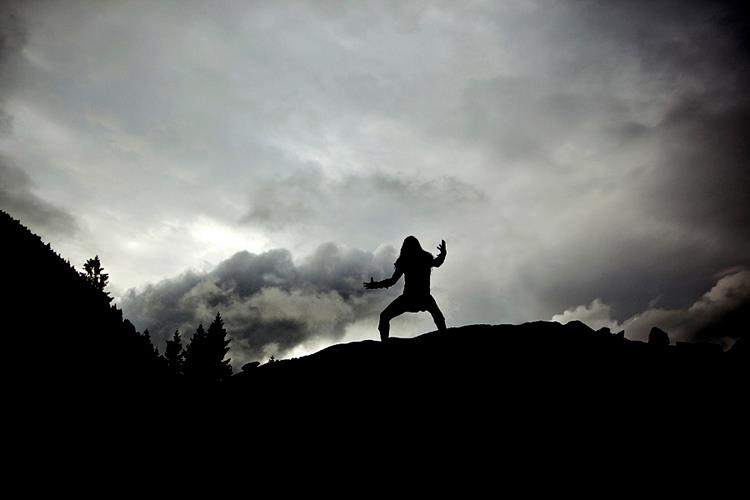 The Truth is a very dangerous commodity. No matter how many prisons are built by those in power,
no matter how many soldiers are hired, nothing can imprison the truth.
Prophetic voices have played a role since the dawn of time with keeping society in touch with the truth.
Today there is a need for prophetic voices of truth.
Our guides will show you how you can become a prophetic voice even if you don't have a lot of money.
Technology enables moral voices to have great power, with low cost audio and video software or a free blog.
It is possible to send a message around the world.
Don't ask yourself "what can I do?" Think "action is needed."
---
GUIDES FOR ARTISTS AND MUSICIANS
What do you need to be an artist? A whole lot of time and money?
Technology today is helping artists to overcome the challenge of time and money.
MUSIC AND BUSINESS
Business Guide for Starting Musicians
CREATIVE WRITING GUIDES
Writing Guide Speaking Out (Blog Guide)
HOME RECORDING GUIDES
ART AND PHOTOGRAPHY GUIDES
SONG WRITING
Guitarist Links including Guitar Tabs
COMMUNICATION
---
POLITICAL AND NEWS GUIDES FOR ACTIVISTS
GUIDE FOR POLITICAL ACTIVISTS
Non-Partisan Citizen Education Guide (World Future Fund)
Political Protest Calendar (World Future Fund)
---
MONITOR THE GLOBAL CRISIS
Media Guide (World Future Fund)
---
WORLD CULTURE AND PHILOSOPHY GUIDES
Global Culture Guide (World Future Fund)
---
IDEAS FOR ARTISTS AND PROPHETS
Nature is alive. The spirit of nature is alive.
Technology enables artists to tap into that power and create greatness.
Here are some articles to raise your consciousness.
ARTISTS AS MODERN DAY PROPHETS
GOALS OF ARTISTS
Goal of An Artist (Audio)
HOW TO UNLEASH YOUR CREATIVITY
---
WHAT IS ART?
What is art? Art is something that connects people to the truth.
The role of artists in today's world in reconnecting people to the truth.
---
ART RESOURCES
Examples of Great Landscape Art
Hudson River School of Painting
Science Fiction Art Technical Manuals
PHOTOGRAPHY RESOURCES
Examples of Great Landscape Photography
Creative Nature Photography Sites
---
EXAMPLES OF INSPIRING VIDEOS
---
GUIDES FOR MODELS
FASHION GUIDES
Dressed to Kill: Boots, Leather, Clothing and Jewelry
---
RESOURCES FOR MODELS
Underground Web World Models Project